Here's another environment I put together for Jeklynn Heights. Same as the last post, I worked on the grass, weeds, flowers, terrain textures/materials and sculpting, level design, asset placement, lighting and post processing. The speedtrees, fences and houses were created by my colleagues at Vex.
Here's a few shots of my recent work at Vex, which has been creating foliage assets and terrain materials. There are a few assets made by other artists at the studio (such as the fences, speedtrees, and archways), but all of the grass, weeds, flowers, textures, terrain sculpting, terrain materials, asset placement and lighting was done by myself. I also modeled/textured the rabbit hole and signpost shown in the third image, which is used as a portal-like method of travel in-game.
These were taken in real-time using UDK in my asset testing map for Jeklynn Heights.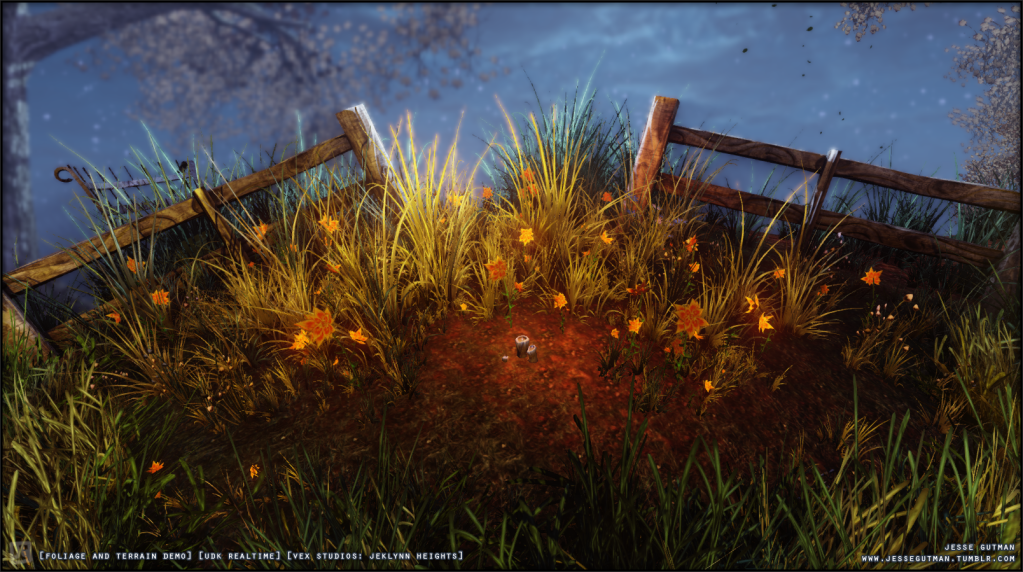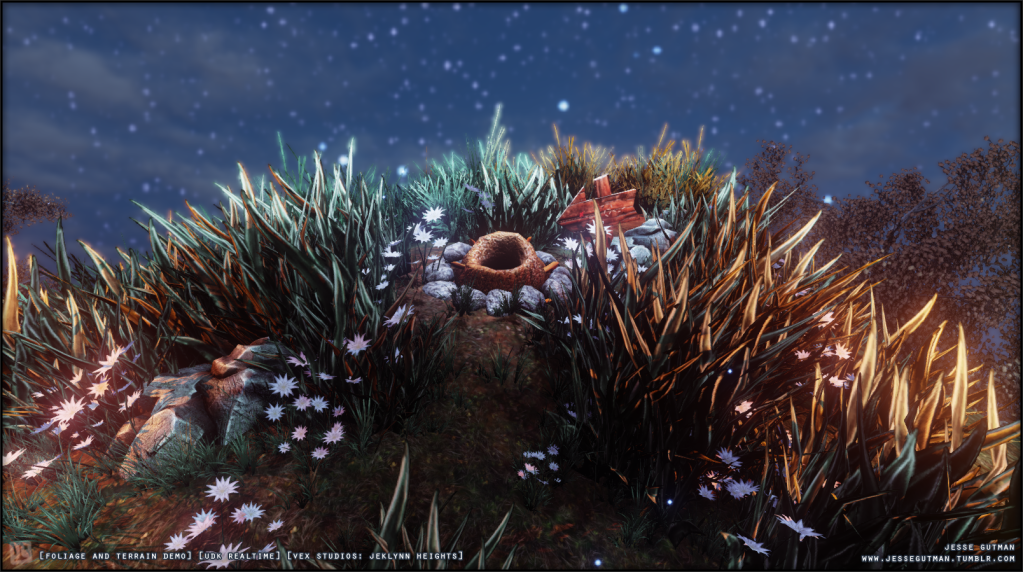 Here's a few examples of the kinds of terrain materials I've been working on (some used in these shots). These were a mix of hand-painting and photosourcing, some more than others depending on the purpose and screen coverage of the material. Screengrabbed out of the UDK material editor.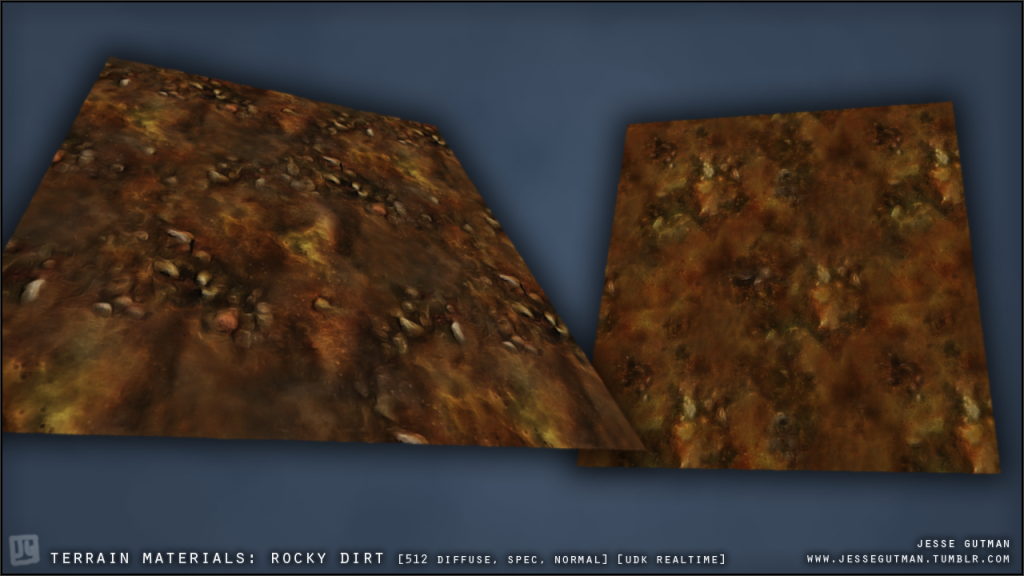 Get it??? Turmoil?? Yeah, well, it's a weapon that I've modeled and textured. I've also worked on the effects for the oil it shoots out (as well as a few different puddles of oil), which I'll post up when possible.
I just finished working on this recently—made it for a friend's UDK scene. He needed a centerpiece of sorts, and supplied me with a z-sphere armature to determine the shape and size. From there, I sculpted the dragon head, and then retopologized it (being slightly generous with the tri-count, since it is a custom piece), and UV'ed it before handing it back off to go into his scene. The last two shots are of his scene, which is still a work in progress (check him out—Jon Criner) and congrats to him for landing a job at 38 Studios!